is the theme On Sparkles Christmas Card Challenge this month. So we want to see your Glitter and Bling.
I cant believe its now September, How Quickly is 2012 going!!! Eack!!!! Im not even going to think how many days till Christmas as it gets me in a right pickle!!!
Our Sponsors this month are
Joanna Sheen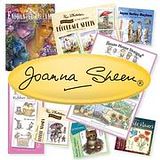 who is giving our winner a £10.00 Voucher for Instore
and
Dis Digi Downloads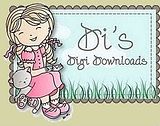 who are going us $10.00 Of Digis for One Lucky Winner.
I have used the Lovey Mo Manning Winter Fairy Talva on this card. I think she is so cute.
Card Recipe
6 x 6 Card
Winter Fairy Talva from Mo Manning
Papers from Stash
Cardstock and Rhinestones SU
Diamond Twinkles From Simon Says Stamp
Doilley from stash
Coloured with Promorkers and Flexmarkers.
I would like to enter my card into the following Challenges
Winter Wonderland - Walking in a Winter Wonderland.
I love Promarkers - Anything Goes.
Bearly Mine - Anything That Glitters.
Creative Card Crew - Christmas
Big shoutout today to my Newest Follower xx The Shop around the Corner. (BIG WAVES XX)
I will be back later in the day with a Spooky Halloween card for you as well. WOW 2 Posts in One day and its not Thursday!!!
My Stick Family from WiddlyTinks.com